Exhibition Planning:
How to Plan a Successful Exhibition
Exhibition planning can be exhausting and overwhelming. There are so many things to remember and more often or not, planning an exhibition begins a year in advance of the actual trade show. Exhibitions are your chance to show off, whether that's a product launch, skill or service.
Exhibitions are unique in that they offer a place to capture new clients for lead generation, as show marketing. People who attend exhibitions do so because they feel as if the show has something of value, something they seek, so it is vital your event is successful. We have put together our top tips on exhibition planning and how to plan a successful exhibition so you can be confident that after your event, you'll have a list of newly qualified leads and business.
Kettering Conference and Exhibition Centre is located in the heart of Northamptonshire and has a wonderful lakeside setting. An all-purpose centre with modern facilities and 2000m2 of exhibition space to take advantage of, we're the ideal venue to host your exhibition event. Contact us if you would like to learn more or view our floor plans here.
Tips on Planning a Successful Exhibition
It's easy to underestimate the time and effort it takes to properly plan and execute a successful exhibition. To avoid stress, we recommend you start planning 6 months – 12 months ahead, depending on the size, and leave yourself plenty of time. To help get you started, here are some of our top tips and things to remember when exhibition planning.
Calculate a budget
Exhibition planning is fun! There are often so many great ideas flying about the room when creative minds get together, but it is important you have first calculated a reasonable budget. You will also want to make sure you stick to this budget to ensure your exhibition is profitable. You need to utilise your budget as much as possible.
The most common budget-eating expenses are usually:
The venue
Marketing
Technology
Special guests
Food & drink
Staff
These are the first and foremost things you will want to think about when exhibition planning.
If you are struggling on working out what a feasible budget is for your exhibition, then a good tip is to review your business's financial records from the previous year. With careful examination, you should be able to outline the expenditure for each event you attended.
Reviewing this expenditure against what you have outlined in your marketing budgets can ensure that your ROI (return on investment) for each event is accurate, plan on how to best save money and determine if your predicted budget for your upcoming exhibition is accurate.
Create a marketing plan
As with any successful exhibition, you'll need to have a solid marketing plan in place to let potential attendees that it is going ahead. You will also need to assign a large proportion of your budget towards marketing as well.
For marketing, you will need two different approaches. The first is marketing to the attendees. They need to be convinced that your exhibition has something of value to them. Something they need or desire and that the exhibition will be of purpose to them.
What sort of exhibition are you planning? And most importantly, who is your target audience. For example, if you are planning a photography or art exhibition and want to generate sales of your work, you need to attract the audience who have similar interests and tastes.
Secondly, you want to market to exhibitors. For this to work, you need to convince potential exhibitors that you have attracted the right attendees for their niche. If exhibitors are spending money on stand space and décor then they will want to be confident they will get something from it.
Be that sales, leads or brand awareness. In fact, during a recent survey, 64% of exhibitors said that the quality of attendees was the important factor when choosing to exhibit at a trade show, so getting this right is key.
Always think about logistics
Probably our most vital exhibition planning tip is to always be thinking about logistics. Simple things like making sure the event space you choose has near-by parking so exhibitors can easily unload and ensure transportation links are close by are often a necessity for any successful exhibition.
With so many things to think about logistics wise, you are probably going to forget to consider some. Our most important exhibition planning tips to remember in terms of logistics are:
How long will it take to set up and dismantle stalls?
What time will exhibitors arrive?
Where do you need equipment and technology?
Remember different lanyards for attendees and exhibitors
Do you want to organise network events in between?
Once you have these logistics worked out, you should be able to put together a clear timeline of what needs to happen during the pre and post-exhibition. Always remember to plan way ahead of time so that your overall time management is on point.
Did you know that on average, attendees spend 9.5 hours at an event over an average of 2.3 days!
Contact Us
Location, location, location
When exhibition planning, choosing the right venue is key in making sure your event is successful. First of all you need to work out how many stands and stalls you need and how many exhibitors you're planning on having.
Next, you need to think about special guests. Do you need a stage or separate room for your special guests to host a talk? And do you want separate, smaller meeting rooms to make use of so you can hold networking events throughout the day?
Once you have a clear idea of who you want attending and who you want to exhibit you can start to think about the space and size of a venue. For example, our venue in Kettering has 2000m2 of arena space where your exhibitors can build their stands, a 550 tier seated auditorium with a stage for special guests to host a talk and an array of smaller meeting rooms which can be set up with tea and coffee making facilities for networking events.
If you are an exhibitor simply wanting to purchase a spot at an exhibition, then you'll need to think about where you are positioned. To be in a prime, high traffic location then you need to register at least 6 months in advance. Identify a space that best suits your needs and budget.
A top exhibition planning tip is that often, having a space by the entrance isn't always a good thing! Often it will become congested and people will just walk through without really looking as they want to get to the main point of the show. Spots situated near coffee shops and toilets are great positions to attract passing visitors.
Remember to evaluate
One of the key factors of successful exhibition planning is to remember to evaluate once the event is over. What went well? What could have gone better? Having a proper evaluation set in stone will help you organise next year's event and ensure you are more profitable than the previous year.
Look at your objectives that were set at the beginning of your exhibition planning phase. Were they all hit? And did you stick to the budget? You can learn from areas that could be improved next time.
If you are evaluating from an ROI point of view then look at how much new business leads you have taken, the number of direct sales achieved and the level of interaction from visitors. As a result of doing this, you will be able to assess the success of customer engagement this type of face-to-face interaction can gain.
When exhibition planning, you'll also want to ensure you have a customer feedback process in place, from both the attendees and exhibitors. A great way to get honest feedback is to host competitions. For example, if you want exhibitors to complete a feedback survey, say they will also be entered into a competition where they will get reduced rates on exclusive stand spots.
Exhibition Planning: Recap
Above are our 5 main things to remember when exhibition planning. Once you understand that exhibitions need careful planning, then your event will be a success. At our exhibition venue, we offer a fully bespoke service!
You will be given a dedicated events coordinator, who works exclusively for our venue. This means that your exhibition planning can go ahead smoothly and calmly.
All in all, any good exhibition requires planning way in advance to the actual event itself. To recap on how to plan a successful exhibition, you should remember these five main points:
Calculate a budget
Create a marketing plan
Always think about logistics
Location, location, location
Remember to evaluate
Sharp Minded Solutions
You can do many things besides advertising to market your consulting services. In fact, advertising is usually the last promotional method consultants use, because it is expensive and too diffuse to reach their target markets. Instead, consultants usually rely on ``expertise marketing,`` which is done in a hidden marketplace that places great emphasis on trust and relationships. Advertising on the other hand is really all about creating brand identification and is therefore usually confined to products where trust and relationships are not as commonly required.
We understand the needs of a growing business because that's what we
Our Success
Make our team your team.
One of our core services is Business Consulting which focuses on connecting Businesses with IT to enable increased value from IT investments. Today's business environment is highly competitive and fast-moving, which necessitates more flexible action and quicker response processes. Pulse is dedicated to helping you attain the desired transformation of your business to optimize, automate and simplify. We do that by understanding the objectives of your business and defining your present capabilities, noting your strengths and the areas that need improvement, and then creating a plan of action that will bring forth tactical as well as strategic solutions.
For Growing a Successful Business
To succeed in business today, you need to be flexible and have good planning and organizational skills. Many people start a business thinking that they'll turn on their computers or open their doors and start making money, only to find that making money in a business is much more difficult than they thought. You can avoid this in your business ventures by taking your time and planning out all the necessary steps you need to achieve success.
Our Amazing Team
Some of the nicest people you'll ever meet.

Douglas Turner
CEO
When you're not unveiling a grand new design, it's usually the PM who communicates back and forth with the client. Be thorough in your designs and make sure you satisfy all requirements. Don't make your PM look bad; it's your fault if you miss something, not theirs. But the client doesn't know better. Make them look good, and they'll return the favor!

Philipa Montgomery
Manager
If you're ever working with other designers, it is so important that you keep your file clean and organized. You should be doing this anyway for your own sanity, but especially if you're working with other designers.

Cynthia Folwer
Designer
Our experienced sales staff will assist you with every detail of your project, our design & production team will review your designs ideas, and or production team will see your project through to the final delivery.

Jonathan Wright
Developer
Be respectful to developers. If their deadline is Friday, don't wait until Wednesday to get them the design. You'd be surprised how little a dev needs to get started on database or architecture work, so the sooner you can get them a blockframe or wireframe, the better.
Our Portfolio
We're here to make you successful, whenever and wherever you need us.
All

Art

Nature

Sport

Technology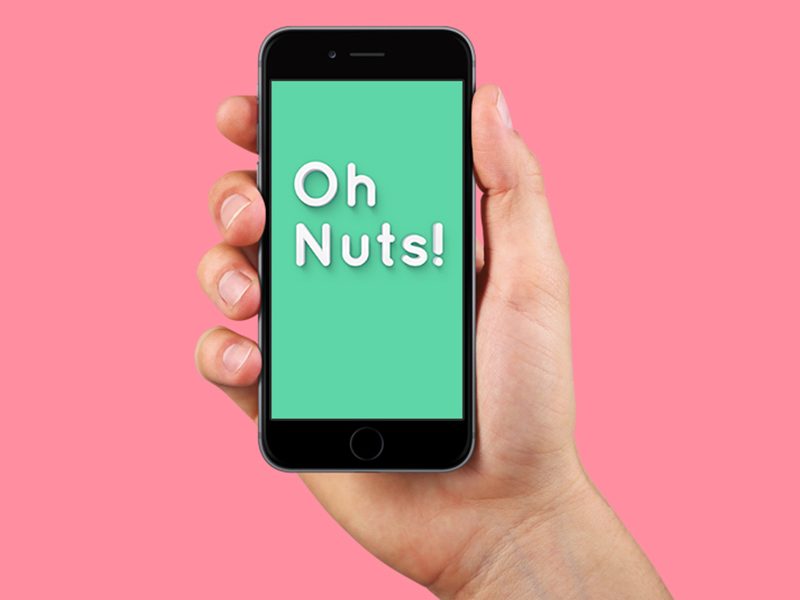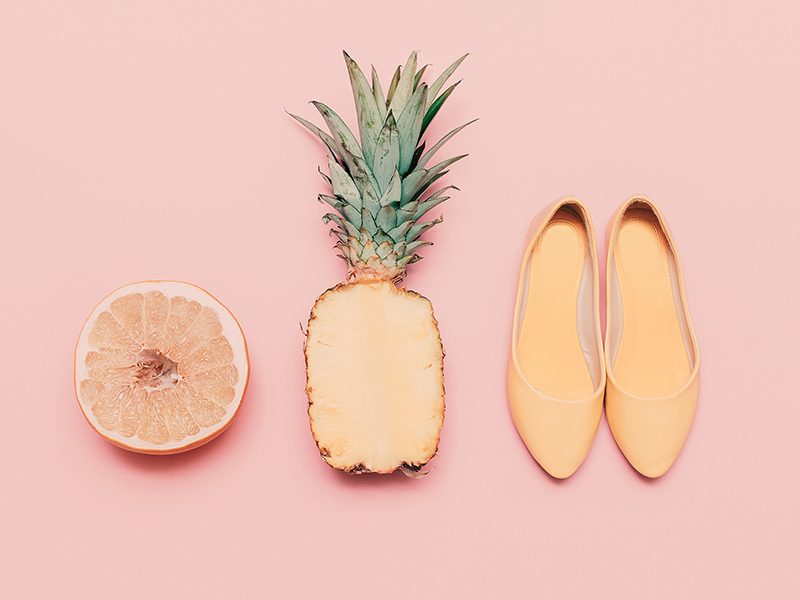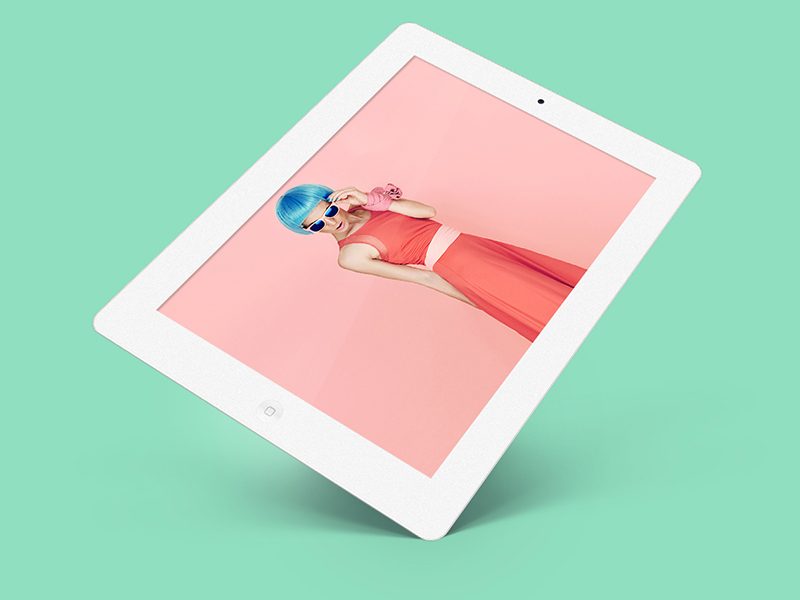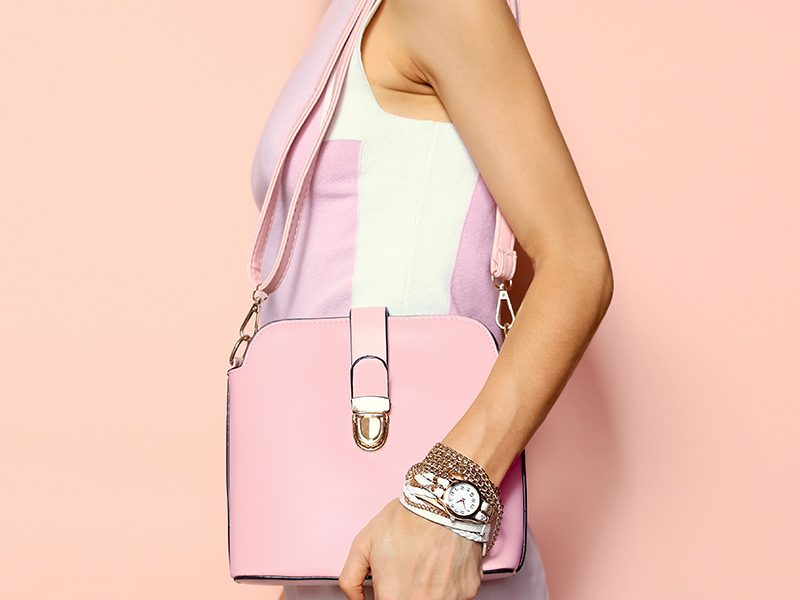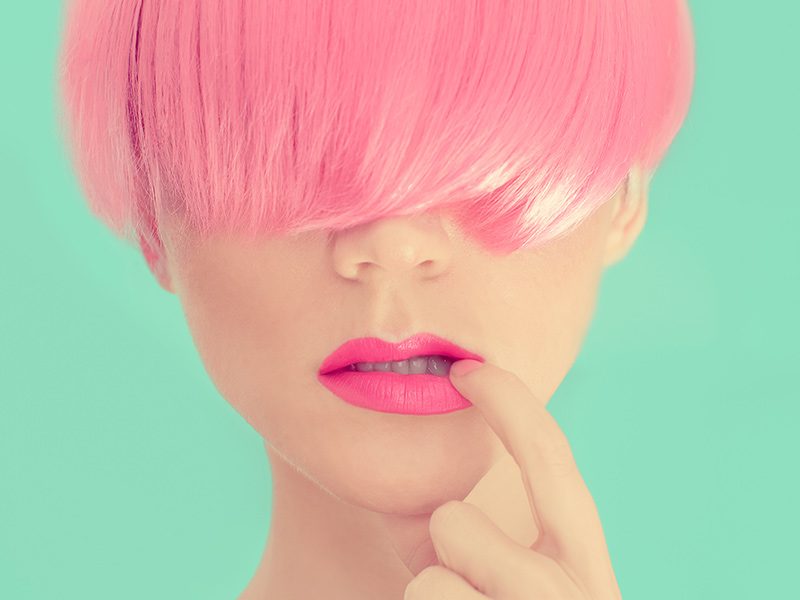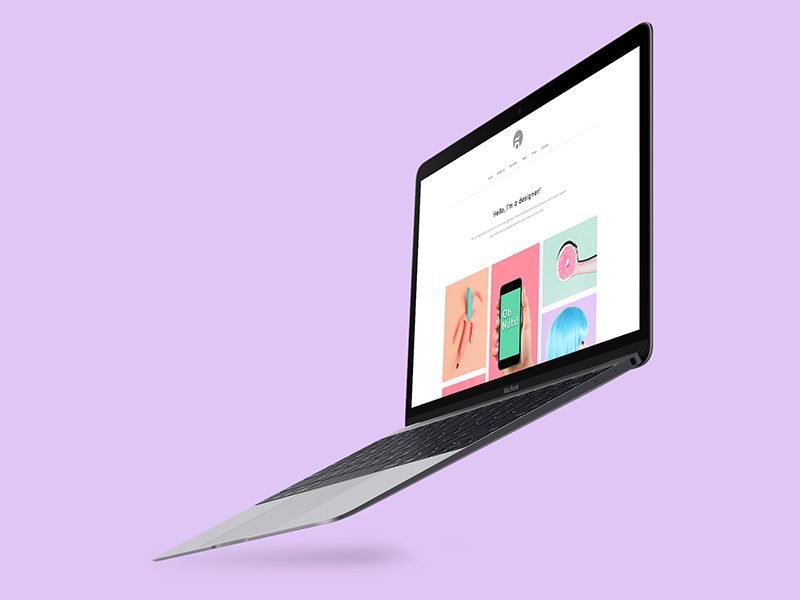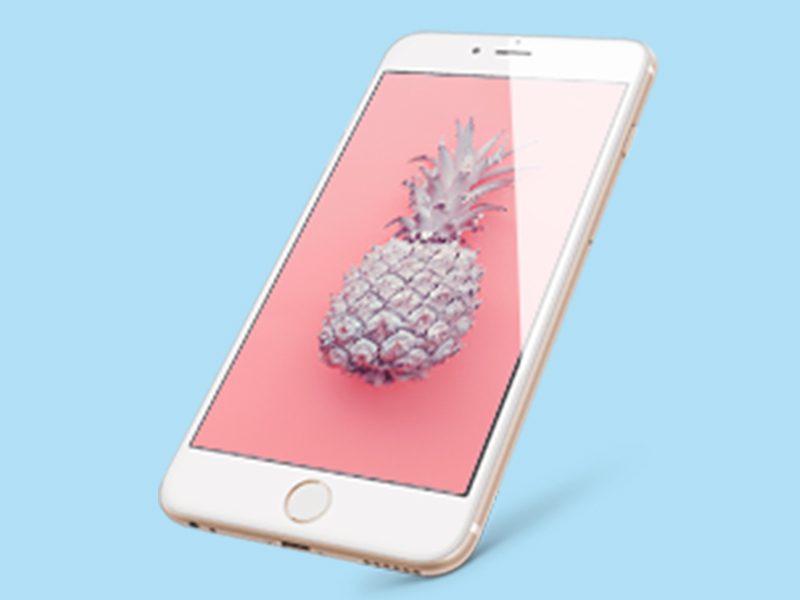 Happy Customers
"Working with HADISS Group has been nothing but a pleasure.  They are responsive, creative and worked at a pace (during setup) that was both efficient and manageable for our team.  We have seen a marked increase in market response/recognition, since we began our social media program with HADISS Group.  Thanks for making it so easy to get our marketing into the 21st Century."
"We could not have been more pleased with the professionalism they displayed mixed just perfectly with a genuine concern and care for our company and the delivery of an exceptional web site! A+ isn't enough, but they get that from me! "
"HADISS Group is the perfect balance of professionalism and personality. Their team is fun and easy to work with and the service they deliver is top-notch. As a company with a "pay it forward" mentality as well, Bayshore appreciates all that HADISS Group does to support our community of seniors and caregivers in Tampa Bay with great information and easy-to-follow links to valuable resources. They take the time necessary to really dig in and figure out what a company needs to expand their audience and reach out to the people they can help the most. It's been a pleasure to work with them through the Better Living for Seniors organization in Pinellas and the Area Agency on Aging website."
Get In Touch. Visit Us, We Can Do So Much Together.
It can be overwhelming when you are looking to make a big decision about the future of your company. Whether it is deciding on a new marketing budget, to hire new staff, or if it is time to sell, it is always helpful to have a fresh pair of trained eyes on the situation! At  HADISS Group, our proven results, and experience with the local market allows us to help you to sort through the distractions, and make the best decision to take your business to the next level.
Contact Us